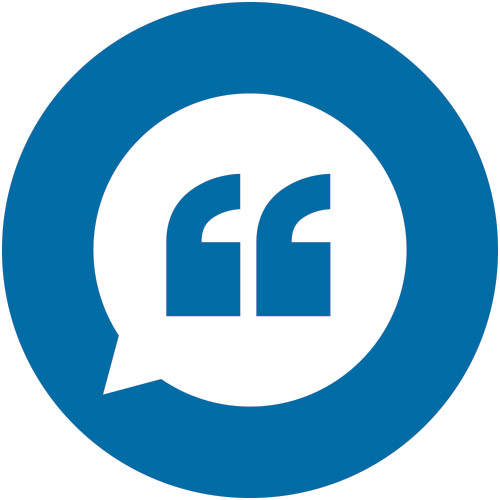 "[OpenGround gives us] the ability to determine and cross-reference the organization's geotechnical parameters and correlations with those available from literature sources. Tender design is made more efficient and [we] can consider a wider range of site properties leading to reductions in geotechnical risk."
Tablet Data Collection
Central configuration using admin portal
Customizable data entry profiles
Seamless data synchronization with cloud services
Driller shift support for easy operations management
Full log preview
Sample label printing
Photograph support
Android compatible
Data Entry

Designed for fast and easy data entry
Enter data in primary or secondary units
Integrated validation and spell checking
Customizable soil description builder
Copy record options and default values
Support for calculated fields and default values
Customizable grid-based workflows
Imports for CSV, AGS3.1/4, gINT, GEODASY, pLog

Data Collection

Data synchronization with the cloud in one step
Optimize for touch
Intuitive steps, forms, and grids
Full log preview
Sample label printing
Integrated GPS support
Photograph support
Data validation with configurable settings
Support for offline data capture
Configuration options with data entry profiles, steps, forms and grids, defaults values, calculated fields, expressions, and conditional logic

Data Management

Extendable core data model
Data mining (filter / order / group)
Zone projects with location groups
Saved searches
Pick list and abbreviations management
Advanced calculated fields
Integrated document management
Access Management
Configurable role-based user permissions
Flexible team-based groups and roles
Single sign on support
Integrated GIS
Microsoft Bing mapping
Support for DXF, SHP import
Dot Plot overlays and Site Plan generation
Link to online datasets using WMS
Position locations for drilling teams
Geotechnical Data
In Excel:

Automated production of summary tables, measure sheets, and reports
Filter and group data by multiple parameters
Filter by location groups
User-defined sorting criteria
Automatic production of graphs and summary plots
Dashboards by location and geology
Built-in designer for design of new templates
Support for Excel's formatting functions
Use of Excel calculations on worksheets
Support for pivot tables and charts

In CAD:

Automatic display of 2D and 3D boreholes
Define multiple geotechnical hatches
Control over 3D boreholes and log strip styles
Create geology strata surfaces
Include/exclude locations in strata model
Strata color and material control
Create geotechnical profile views with strips
Modify alignments and update profile views
Automatically hatch the strata areas
Display additional geotechnical data
Point groups based on geotechnical data
Create surfaces from any geotechnical data
Report Production
Fast graphical log preview and PDF printing
Logs, sections, site plans, summary sheets, and charts
Customize templates using Template Studio
Customize Templates
Borehole logs, header sheets, site plans, and sections
Combined logs showing multiple drilling
Microsoft Office style interface
30+ pre-made drag-and-drop object types
100 pre-made expressions
Save at configuration pack, project, or local level
Text grouping and collision
Web Portal
Integrated GIS mapping
Intuitive grid and tab-based interface
View and download project documents
Review logs
Secure multistage data import process
OpenGround Launcher
Install and update new apps with a single click
Securely launch multiple apps from one login or SSO
Receive notifications for app updates
Keep informed about service updates
Manage app roll out across your organization
No IT access required for app updates
Platform Development
Extensive (REST) web API
Produce output in any application
Link data into any application
Import data from any application
Free Bentley Developer Network membership for internal app development
Application development support
Tablet Data Collection
Tablet Data Collection
Central configuration using admin portal
Customizable data entry profiles
Seamless data synchronization with cloud services
Driller shift support for easy operations management
Full log preview
Sample label printing
Photograph support
Android compatible
Data Entry & Collection
Data Entry

Designed for fast and easy data entry
Enter data in primary or secondary units
Integrated validation and spell checking
Customizable soil description builder
Copy record options and default values
Support for calculated fields and default values
Customizable grid-based workflows
Imports for CSV, AGS3.1/4, gINT, GEODASY, pLog

Data Collection

Data synchronization with the cloud in one step
Optimize for touch
Intuitive steps, forms, and grids
Full log preview
Sample label printing
Integrated GPS support
Photograph support
Data validation with configurable settings
Support for offline data capture
Configuration options with data entry profiles, steps, forms and grids, defaults values, calculated fields, expressions, and conditional logic

Data Management

Extendable core data model
Data mining (filter / order / group)
Zone projects with location groups
Saved searches
Pick list and abbreviations management
Advanced calculated fields
Integrated document management
Access Management
Access Management
Configurable role-based user permissions
Flexible team-based groups and roles
Single sign on support
Integrated GIS
Integrated GIS
Microsoft Bing mapping
Support for DXF, SHP import
Dot Plot overlays and Site Plan generation
Link to online datasets using WMS
Position locations for drilling teams
Geotechnical Data
Geotechnical Data
In Excel:

Automated production of summary tables, measure sheets, and reports
Filter and group data by multiple parameters
Filter by location groups
User-defined sorting criteria
Automatic production of graphs and summary plots
Dashboards by location and geology
Built-in designer for design of new templates
Support for Excel's formatting functions
Use of Excel calculations on worksheets
Support for pivot tables and charts

In CAD:

Automatic display of 2D and 3D boreholes
Define multiple geotechnical hatches
Control over 3D boreholes and log strip styles
Create geology strata surfaces
Include/exclude locations in strata model
Strata color and material control
Create geotechnical profile views with strips
Modify alignments and update profile views
Automatically hatch the strata areas
Display additional geotechnical data
Point groups based on geotechnical data
Create surfaces from any geotechnical data
Report Production
Report Production
Fast graphical log preview and PDF printing
Logs, sections, site plans, summary sheets, and charts
Customize templates using Template Studio
Customize Templates
Customize Templates
Borehole logs, header sheets, site plans, and sections
Combined logs showing multiple drilling
Microsoft Office style interface
30+ pre-made drag-and-drop object types
100 pre-made expressions
Save at configuration pack, project, or local level
Text grouping and collision
Web Portal
Web Portal
Integrated GIS mapping
Intuitive grid and tab-based interface
View and download project documents
Review logs
Secure multistage data import process
OpenGround Launcher
OpenGround Launcher
Install and update new apps with a single click
Securely launch multiple apps from one login or SSO
Receive notifications for app updates
Keep informed about service updates
Manage app roll out across your organization
No IT access required for app updates
Platform Development
Platform Development
Extensive (REST) web API
Produce output in any application
Link data into any application
Import data from any application
Free Bentley Developer Network membership for internal app development
Application development support

Featured Training
Browse a variety of upcoming training and previously recorded courses taught by our in-house, industry experts.
View Options

Webinars
Explore our Geotechnical webinars for best practices and engage with industry experts from Virtuosity and Seequent, The Bentley Subsurface Company.
Watch Now

Blogs
Read our Infrastructure Insights blog to find tips and tricks and Geotechnical user success stories from around the world.
Read More